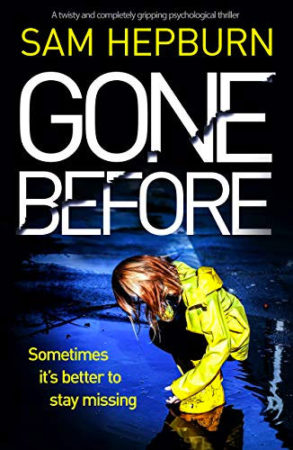 The disappearance of five-year-old Maya Duncan remains one of the most famous missing person cases in British history. She vanished without a trace. Until now…

Fifteen years after the abduction, Phoebe knocks on Kay Duncan's door, clutching a yellow rainhat with Maya's name stitched into the back. Phoebe is convinced that she is Maya Duncan, and that the woman behind the door is her real mother.

When Phoebe sees Kay, the memories come flooding back, and it seems that mother and daughter are to be reunited at last. But when a shocking discovery shatters the fragile relationship they have begun to build, Kay commits suicide, leaving Phoebe riddled with guilt.

Alone and unanchored, Phoebe travels to London to dig into Kay's life, hoping to uncover the truth behind her own identity. But as she pieces together Kay's past, Phoebe discovers a disturbing link to the woman who raised her, and a terrible secret that even now could put her life in danger.
This is a fast paced read that's captivating from the first few pages… The suspense builds throughout. The book has a great plot line. The story is addictive and can easily be read in one sitting

Good Reads