Sam's Sudanese father and English mother met at art school in London in the 1950s, married soon afterwards and set up home in Khartoum. They separated when Sam was three and she and her mother returned to live in England. Sam began to revisit her Sudanese family in her twenties and since then has worked and travelled widely in Africa and the Middle East.
She read modern languages at Cambridge University and, after a brief spell in advertising, she joined the BBC as a General Trainee. She worked as a documentary maker for twenty years and was one of the commissioners for the launch of BBC Four.
Quicksilver, her first novel for children, was published in 2010. Since then she has published a sequel to Quicksilver, two crime thrillers for teenagers and her debut psychological thriller for adults 'Her Perfect Life' (Harper Collins 2017). She has been shortlisted for several prestigious prizes and nominated for the Cilip Carnegie Medal for her YA thrillers.
I Afrika Street Boys project
Sam is based in London with her husband and three children but over the next couple of years her family will be spending time in Kenya. While there she will be working on her second psychological thriller and raising funds for the I Afrika Street Boys project.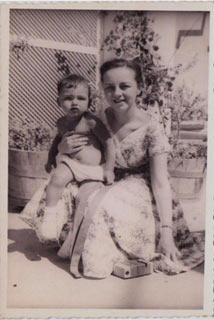 I Afrika provides a home and schooling for fifty rescued boys and food and medical outreach to hundreds more who are still on the streets. Many of these children, some as young as seven, have been beaten by the police, used and abused by criminal gangs, and preyed upon by sexual predators.
Jessie de Boer of Barefoot Solutions has drawn up a plan to give I Afrika's boys and staff the skills to turn the centre's three acres of underexploited land into a sustainable farm producing fresh fruit, vegetables and eggs to provide nutrition for the boys and a surplus to create a valuable source of income.
We have made a start and here are some of the boys helping out with the first phase of planting.