I see my son's scooter lying in the undergrowth. Time stands still. Where is he? Deafened by my own heartbeat, I keep looking but I can't see him. This is all my fault. My punishment for the things I did, and the things I should have done.
The disappearance of five-year-old Maya Duncan remains one of the most famous missing person cases in British history. She vanished without a trace. Until now…
Gracie Dwyer has it all: the handsome husband, the adorable child, the beautiful home and the glittering career. The perfect life.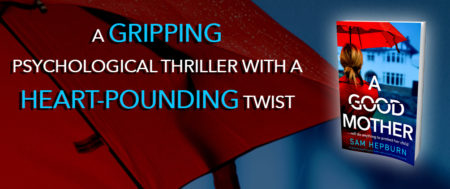 A Good Mother out 26th May 2021 
Sam Hepburn's latest book find out more
"A gripping and suspenseful thriller with a jaw-dropping twist,"